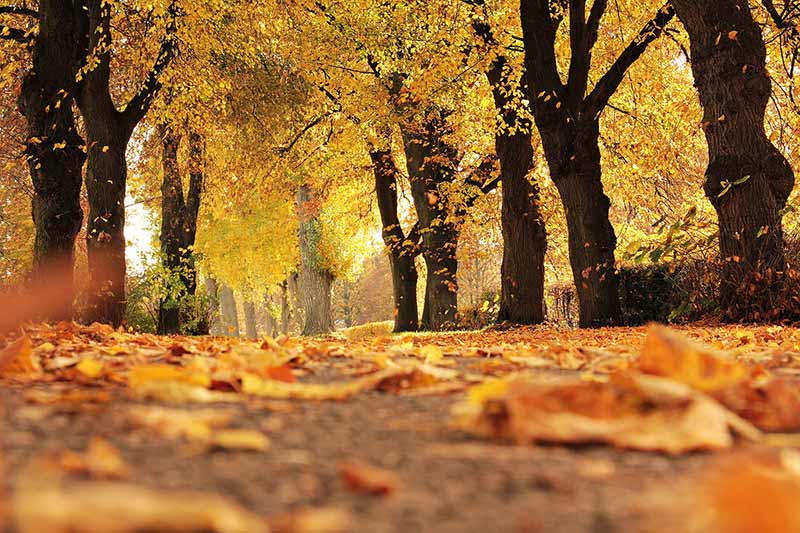 Originally published on Wholehearted Quiet Time.
Waiting seems to describe my life most of the time. I wait to graduate from college, to get married and have a family of my own, or for the next exciting circumstance. Life seems to consist primarily of waiting for the next thing, and it seems so excruciating in the moment.
In times such as these, I am tempted to merely wait for God to reveal himself to me. I want to wait for a star to direct me where I need to go, and I want a door to suddenly open up right in front of me. I want to be led precisely where to go without the need to cry out to God in reliance and trust in his sovereign will. I want to do it the easy way.
I forget that the Lord leads his people through his revealed Word. Although the Spirit moves in various ways, his audible words are sealed within the canon of the Bible. All that I need is held within the pages of the book that so often lies beside my bed untouched with dust upon its cover.
We tend to pity ourselves in our waiting, looking inwardly instead of upward and outward. We want to simply wait for the next thing instead of using the time God has given us to grow in him while we wait.
Instead of using this time in selfishness, we must abide.
What is abiding?
Abiding is a state of dwelling within something. In John 15, Jesus uses the term "abide" in a metaphor of a vine and its branches. Just as the branches cannot live without the life-giving nourishment that the vine provides, so we cannot live without God and his life-giving Word.
Abiding is a state of being connected to Christ in a spirit of reliance as we bear fruit to the glory of God. It involves relying on God as a child relies on his father, coming to the Lord in prayer all throughout our days. It involves meditating on his Word so that we may know how to respond in obedience. We rely on him in prayer and read the Word in order to glorify him and point others to our ultimate source of joy and hope.
How do we abide?
Abiding is a complex term that includes trusting in Christ from hour to hour and minute to minute. It is resting in reliance as we go about our everyday lives. When we wake up in the morning, we ask for the strength to serve him throughout the day. When we sin, we cry out to him in repentance. When we are joyful, we express our thankfulness to him. When we are anxious, we cast our burdens upon him. Abiding involves turning to Christ in every situation we face, trusting in him alone for the strength that works through our weaknesses.
Abiding involves actively putting our sin to death. Our lives must be pruned as the branches of sin are cast away from our lives (John 15:2). When we repent of our sin and turn away from it, we are better able to honor God with our lives. As Hebrews 12:1-2 says, "Therefore, since we are surrounded by so great a cloud of witnesses, let us also lay aside every weight, and sin which clings so closely, and let us run with endurance the race that is set before us." In order to make the best use of our times of waiting, we must, as John Owen once said, "Be killing sin or it will be killing [us]."
But when we abandon God's Word, we are not fully aware of our sin, "for the word of God is living and active, sharper than any two-edged sword, piercing to the division of soul and of spirit, of joints and of marrow, and discerning the thoughts and intentions of the heart. And no creature is hidden from his sight, but all are naked and exposed to the eyes of him to whom we must give account" (Hebrews 4:12-13). God uses his Word to expose the sin in our lives so that he may prune us and draw us closer to himself. When we neglect to read and study his Word, our growth is stunted, and we often do not see the sin in our own lives. God's Word reveals our sin so that we may repent and turn away from it.
Abiding involves obeying God's commandments that are found in his Word. One way we are commanded to obey is by loving one another. Jesus tells his disciples in John 15:12, "This is my commandment, that you love one another as I have loved you," and in Matthew 22:37-39 he says, "You shall love the Lord your God with all your heart and with all your soul and with all your mind. This is the great and first commandment. And a second is like it: You shall love your neighbor as yourself."
Studying God's Word shows us how we are to respond to our salvation. Although we do not obey to obtain salvation, we obey as a result of salvation. We are called to love God with all of our being first and foremost, and out of our love for God, we are to overflow with love for others. When we are in a state of waiting, we tend to dwell inward. But when we are washed with the Word, we see that we were meant to use our time of waiting in obedience to God as we revolve our lives around our love for Christ and for others.
Why do we need to abide?
We abide so that we may bear fruit. Jesus says, "I am the vine; you are the branches. Whoever abides in me and I in him, he it is that bears much fruit, for apart from me you can do nothing" (John 15:5). As we abide in Christ, we grow in him and become more like him. This growth proves that we are truly God's children.
Jesus later says, "By this my Father is glorified, that you bear much fruit and so prove to be my disciples" (John 15:8). When we are connected to God in a life-giving relationship through being in his Word and relying wholeheartedly on him, we prove that the gospel truly does transform lives.
We abide so that our "joy may be full" (John 15:11). Abiding helps us remove our eyes from ourselves and our current circumstances and look unto Christ, who gives us joy to live well in the midst of our waiting.
Ultimately, when we rely on the Lord in prayer, obey his Word by loving one another, bear fruit by becoming more like Christ, and have joy in him, we fulfill our greatest purpose: to glorify our God and Savior. Even in the midst of waiting, we can push on with hope and joy, because we are not left without our source of life and nourishment.